ONE INGREDIENT CHANGES EVERYTHING
Olaplex will make your hair stronger and healthier and extend the life of your colour by reforming compromised bonds and returning them to their natural state. Achieve clean even shades of blondes, rich glossy brunettes and more intense fashion shades while maintaining the integrity of the hair. For those with naturally weak or fine hair, Olaplex will reinforce the bonds of your hair creating a plumped and more substantial feel. Visit us at our Brisbane Hair Salon, just next to the West End to see what Olaplex can do for you!
Olaplex is a single active ingredient invented by Dr. Eric Pressly PHD in materials, and Dr. Craig Hawker, PHD in Chemistry. This is their first invention in the beauty industry.
Olaplex reconnects compromised disulphide bonds in the hair. Bonds break when the hair is exposed to colour treatments, heat and mechanical force such as combing wet hair, blowdrying and thermal styling with straighteners and curling tongs.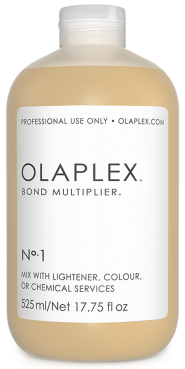 Bond Multiplier
This concentrated first salon step rebuilds broken disulfide bonds and begins the process of preventing damage and repairing hair.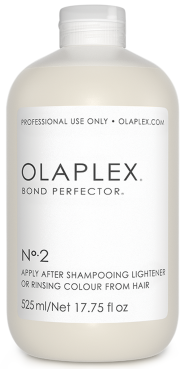 Bond Perfector
Our second salon step continues to rebuild and restore any remaining broken bonds ensuring the strongest, shiniest, and healthiest hair possible.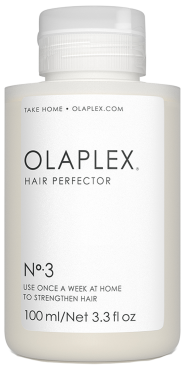 Hair Perfector
The third step provides continuous protection from ongoing damage as a take-home treatment.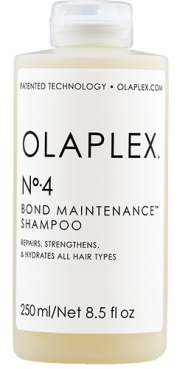 Bond Maintenance Shampoo
The fourth step restores internal strength and moisture levels in salon or at home, adding incredible shine and manageability.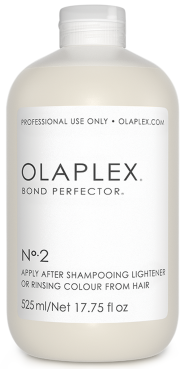 Bond Maintenance Conditioner
The final step restores, repairs and hydrates without adding excess weight - eliminating damage and frizz.