Promotions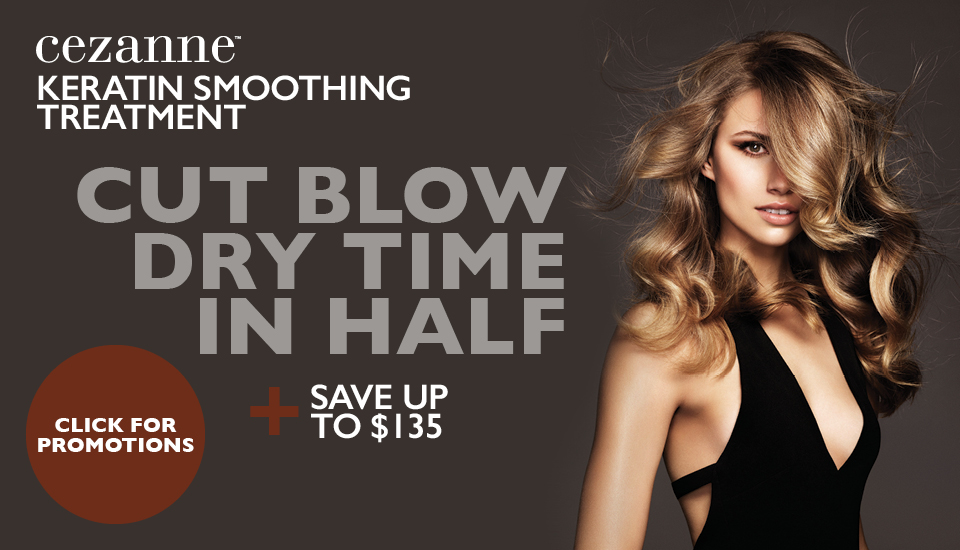 CEZANNE KERATIN SMOOTHING TREATMENT
Just in time for the humidity frizz!  Book now and enjoy smoother, more manageable hair that lasts for up to 5 months.
$50 off classic Cezanne service.
$50 credit on hair services when you next visit.
Free $35 leave in protector spray when you purchase the supporting Cezanne Shampoo & Conditioner
Total saving of $135!
Without any harsh chemicals, our hair artists will treat, rinse, blow dry and flat iron to lock in the smoothing treatment. Your hair is sleek immediately from this point forward – no three day waiting period like other treatments!
Then, you're all set – the non toxic blend of ingredients allows you to style your hair with your usual tools and products, re wash, or even exercise that same day! Then the next morning? STILL perfect!
T&C's – Classic price from $270. Offer is valid ONLY UNTIL 27/11/2021. One promotion offer per client. Not valid with any other promotion. $50 credit towards hair service valid for 3 months from date of Cezanne appointment..
---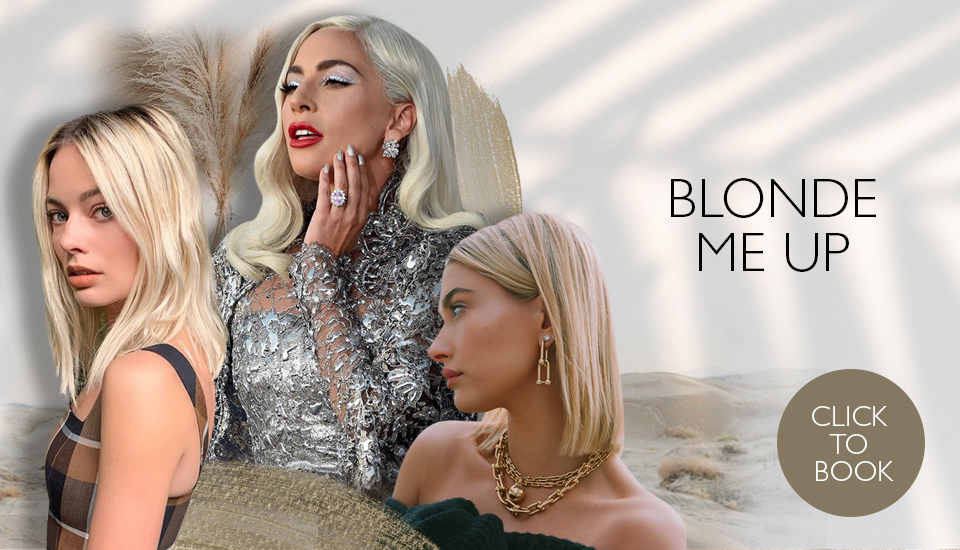 BLONDE ME UP
Celebrate our nomination as one of Brisbane's Best for Blondes 2020 with our BLONDE ME UP Promotion. You'll be treated to:
Your choice of A Lot of Balayage / Classic 1/2 Head Highlighting / Full Scalp Lightening Retouch
A Gloss Toner
A Bond Multiplier Treatment
A Blow Dry
DMS Welcome Pack including $150 worth of gift certificates!
ONLY $260 (Normally
over $360)
*Price based on one standard toner. Extra $55 for: additional tonners, crazy thick hair, if you need full head foils or more than a retouch on scalp lighten. Valid on first visit only.
---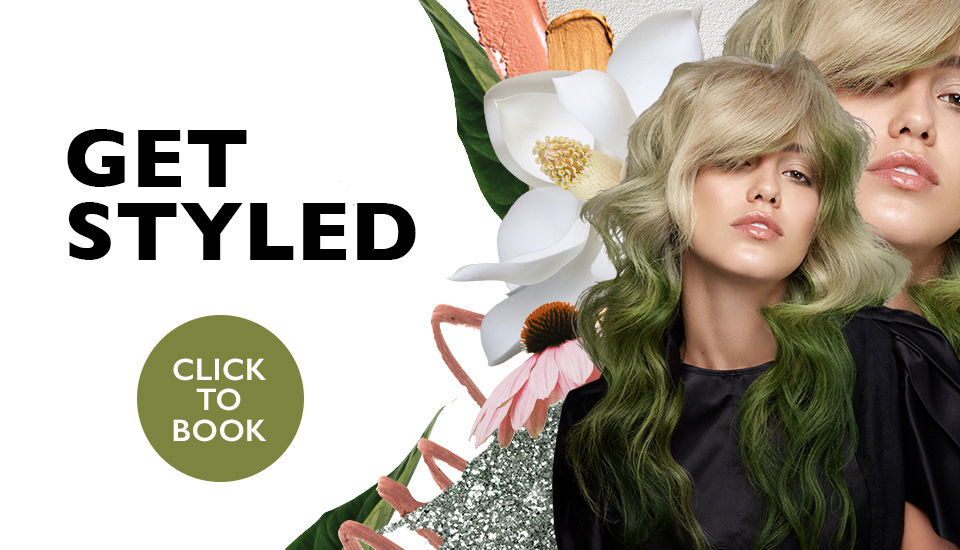 GET STYLED
DMS is celebrating our recent nomination with Style Magazine as one of Brisbane's Best Hairdressers:
You'll be treated to
Fashion forward style cut & blow dry
Extended massage while your hair is slathered in an appropriate mask & wrapped in a scented hot towel
Full size R&Co Shampoo, Conditioner & Styling Product
Plus a DMS Welcome Pack containing $136 worth of value for future appointments
ONLY $160 (V
alued at $194+)
*Based on Up & Coming level stylist price. One promotion offer per client/visit. No valid with any other promotion
Experience David Murry Salon
Click on the image below to download a printable $25 Gift Certificate to use on your first visit to David Murry Salon. There has never been a better reason to visit our South Brisbane Hair Salon!