Cezanne Keratin Smoothing Treatment

Cezanne Classic Keratin Smoothing Treatment reduces frizz and delivers smoother, stronger, healthier, more manageable and exquisitely beautiful hair that lasts for 3 to 5 months. Cezanne's unique blend of ingredients is non-toxic, naturally safe, and effective. There are no vapours or fumes and is 100% formaldehyde-free. It's also free from any other kinds of aldehydes and harmful toxins, for that matter. It's hypoallergenic and dermatologist tested so it won't irritate the scalp. Cezanne actually strengthens the hair, using a revolutionary low pH technology that restores bonds that are broken or damaged.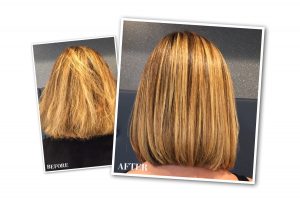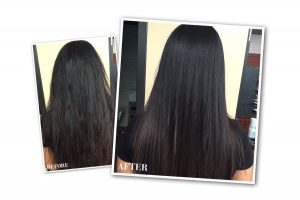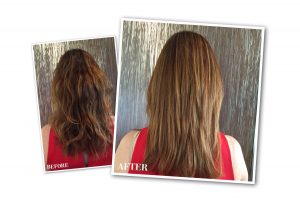 THE 3 KEY INGREDIENT
Sericin – what is it?
Sericin is a natural protein produced by the silk worm, Bombyx mori. In silk, Sericin acts as cement between filaments of fibroin. Sericin possesses a high affinity for the keratin in hair. This protein acts as cement between reticulated proteins, sealing in moisture, adding luster, protecting bonds, and locking hair into a smoother, straighter form. There is no other smoothing product in the world that uses Sericin in the way it's used in Cezanne.
Glycolic Acid – What is it?
Glycolic Acid is a popular anti-ageing ingredient that has been recognised for many years. Safe for the stylist and client, Glycolic Acid fully penetrates the hair shaft, enhancing softness, improving manageability, preventing breakage, and protecting from heat.
Keratin – What is it?
The words "keratin smoothing treatment" are often tossed about when referring to traditional smoothing treatments. However, the word "keratin" is somewhat of a misnomer, as keratin is not the actual ingredient that smooths the hair (Sericin does that!) Keratin is certainly one of the ingredients used, but it's only one of the three parts we need to smooth your hair completely. Keratin is the strong protein in skin, hair, and nails that heals and protects. Think of it as sealing the treatment in to complete the process.